English and Literacy
Mrs Crosby is the English Coordinator at St. Patrick's RC Primary School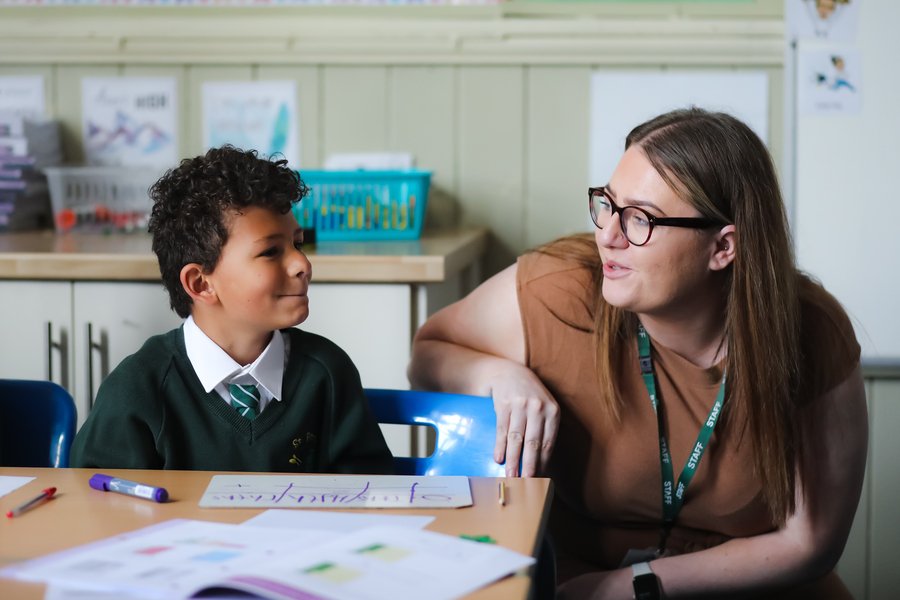 Progression and Key Learning Documents at St Patricks
Early Years Literacy
It is crucial for children to develop a life-long love of reading. Reading consists of two dimensions: language comprehension and word reading.
The videos below explain how we implement three areas of Literacy into our EYFS curriculum at St Patricks.
Speaking and Listening
Author Visits
Each term we have an author visit to raise the profile of reading, speaking and listening in our school. The children get inspired and love to listen and find out about the authors. It also inspires their writing! We have been lucky to have had visits/zooms with authors such as - eg. Tom Palmer, Keith Harrison, Olaf Falafel, Dan Worsley, Paul Jenkins and Emily Gale.
Our previous reading newsletters :
Reading Roundup Newsletters - Pre 2022